Wretcher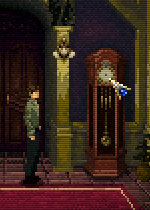 Wretcher is a horror point-and-click adventure game that strives to follow the old ways. Its style is heavily influenced by Clock Tower, the first horror adventure game of its kind (and still one the best), but also by Alone in the Dark and Silent Hill.
The player will soon find himself immersed in a nightmare, costantly hiding from monsters and struggling to survive in order to put an end to the madness.
Alas, the game is still in the making but, in the meanwhile, you may find a short gameplay demo in the Download section that shows off the atmosphere.
The Story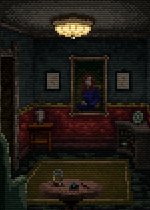 A famed archaeologist commits a murder-suicide, or so the police say, leaving behind his mansion and all of its possessions in the hands of his niece Aileen. Together with her friend Keith, they seek to unravel the mystery behind his death and the dissappearance of his wife whose body was never found. A darkness cast its shadow over the mansion with more than just secrets awaiting to be discovered.
The story takes place in the secluded town of Crowhaven where the mansion lies, but the action will take the protagonist, Keith, between this and the other world.
The Characters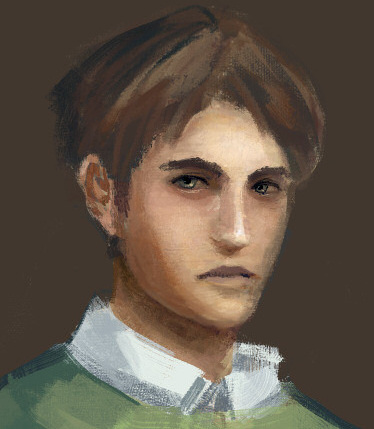 Keith Morrison
Born: March 5, 1983
Eye color: Gray
Height: 5'9" (175 cm)
The protagonist, an aspiring writer, has agreed to help his girlfriend, Aileen, to move into her uncle's mansion and to help her figure what really happened the day he died.
Aileen Hayward
Born: January 23, 1984
Eye color: Lilac
Height: 5'6" (168 cm)
A young aspiring archaeologist, she got the passion from her late uncle and is the sole inheritor of his mansion along with all the possessions within.
The Project
The journey began one day in the far 2008 while chatting in a long forgotten chatroom with some friends, I proposed to make a horror game with a collective effort, I started tossing out ideas and everyone was thrilled. Obviously, the very next day everyone had completely lost interest and despite my best efforts to involve them back, I ended up having to do everything myself. Well to be fair one of them gave me *one* usable idea, ahah.
Anyway, the first embodiment of Wretcher was something completely different, you see, at the time the only game engine I knew how to use was Rpgmaker, so that was what I had planned to do the game with.

It was around that time that I came to know of Clock Tower, which I found to be most inspiring.
Time passed and I kept finding myself getting back to it, working on the story and brainstorming. The unnamed horror game was growing. After an initial attempt to create the game on Rpgmaker, I realized it was not what I had painted in my mind. I saw it better as a point and click, but doing so would have meant a lot more to code, draw and animate... was I capable to do it ? I knew I had to.

So I searched for a better game engine that would have allowed my vision to turn real, and that's when I found AGS (Adventure Game Studio),
So I learned the scripting engine and started practicing to draw backgrounds like CT and I must say it took me quite a while to get good enough since I had never drawn pixel backgrounds before.
And now the engine is ready and all what's left is filling it with the contents. I just hope I'll manage to deliver this game the way I envision it.
Media
Screenshots
Download
Gameplay Demo (2010): English | Italian
How to play
Normal Mode
Left-click: interact/walk (double click to run)
Right-click: look
F1: Options
F5: Save/Load
Evasion Mode
Left-click: interact/run
Panic Mode
During panic mode the portrait flashes and the player has to repeatedly press the left mouse button to struggle.
Chase scenes
While being chased there are different interactions and the player is always running. To end a chase the player has either to find a hiding place or find a way to make the monster give up pursuit.
News
Development is back in full swing! Check the twitter for progress
Links

Alan's twitter.
Progress is being posted.

Adventure Game Studio
A game engine that allows you to create point-and-click adventure games. Wretcher is currently being developed with it.